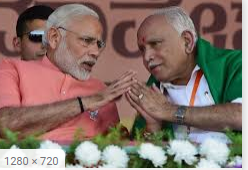 TUMAKURU- SHAKTHI PEETA FOUNDATION
ಶ್ರೀ ಜಿ.ಎಸ್.ಬಸವರಾಜ್‌ರವರು 5 ನೇ ಭಾರಿ ತುಮಕೂರು ಲೋಕಸಭಾ ಸದಸ್ಯರಾಗಿ ಆಯ್ಕೆ ಆದ ತಕ್ಷಣದಿಂದ ಕರ್ನಾಟಕ ರಾಜ್ಯದ ಎಲ್ಲಾ ಕೆರೆಗಳಿಗೆ ಊರಿಗೊಂದು ಕೆರೆ- ಆ ಕೆರೆಗೆ ನದಿ ನೀರು ಯೋಜನೆಯಡಿ ನದಿ ನೀರು ತುಂಬಿಸ ಬೇಕು, ಕರ್ನಾಟಕ ರಾಜ್ಯದ ನದಿಗಳ ಜೋಡಣೆ ಮಾಡಬೇಕು ಮತ್ತು ಕೇಂದ್ರ ಸರ್ಕಾರ ರೂಪಿಸಿರುವ ನದಿ ಜೋಡಣೆ ಯೋಜನೆಯಿಂದ ರಾಜ್ಯದ ಪಾಲಿನ ನೀರು ಪಡೆಯಲು ಮಾಡು ಇಲ್ಲವೇ ಮಡಿ ಎಂಬ ರೀತಿಯಲ್ಲಿ ಶ್ರಮಿಸುತ್ತಿದ್ದಾರೆ.
ಮಾನ್ಯ ಮುಖ್ಯ ಮಂತ್ರಿಗಳಾದ ಶ್ರೀ ಬಿ.ಎಸ್.ಯಡಿಯೂರಪ್ಪನವರಿಂದ ಮಾನ್ಯ ಪ್ರಧಾನ ಮಂತ್ರಿಯವರಾದ ಶ್ರೀ ನರೇಂದ್ರ ಮೋದಿಯವರಿಗೆ ದಿನಾಂಕ:10.10.2019 ರಂದು ಕೆರೆಗಳಿಗೆ ನದಿ ನೀರು ತುಂಬಿಸುವ ಯೋಜನೆ ರೂಪಿಸಲು ಮತ್ತು ದಿನಾಂಕ:12.10.2019 ರಂದು ನದಿ ಜೋಡಣೆ ಬಗ್ಗೆ ಪತ್ರವನ್ನು ಬರೆಸುವಲ್ಲಿಯೂ ಯಶಸ್ವಿಯಾಗಿದ್ದರು.
ಅವರ ಅಧ್ಯಕ್ಷತೆಯ ತುಮಕೂರು ಜಿಲ್ಲಾ ದಿಶಾ ಸಮಿತಿಯಲ್ಲಿಟ್ಟು ರಾಜ್ಯ ಮಟ್ಟದ ಈ ವಿಚಾರ ಮಂಡಿಸಿ, ನಂತರ ರಾಜ್ಯದ ಜಲಸಂಪನ್ಮೂಲ ಪ್ರಧಾನ ಕಾರ್ಯದರ್ಶಿಗಳಾದ ಶ್ರೀ ರಾಕೇಶ್‌ಸಿಂಗ್‌ರವರ ಅಧ್ಯಕ್ಷತೆಯಲ್ಲಿ ಸಭೆ ನಡೆಸಿ, ಕೇಂದ್ರ ಸರ್ಕಾರದ ನೀತಿ ಆಯೋಗಕ್ಕೆ ರಾಜ್ಯ ಸರ್ಕಾರದ ಯೋಜನಾ ಇಲಾಖೆಯ ಪ್ರಧಾನ ಕಾರ್ಯದರ್ಶಿಗಳಾದ ಶ್ರೀಮತಿ ಶಾಲಿನಿರಜನೀಶ್ ರವರ ಮೂಲಕ ರೂ 1.93 ಲಕ್ಷ ಕೋಟಿ ಯೋಜನೆ ಅಫ್ ಲೋಡ್ ಮಾಡಲಾಗಿದೆ.
ಬಸವರಾಜ್‌ರವರು ಕೇಂದ್ರ ಜಲಶಕ್ತಿ ಸಚಿವಾಲಯದ ಸಮಿತಿಯಲ್ಲಿ ಸದಸ್ಯರೂ ಆಗಿರುವುದರಿಂದ ಮಾನ್ಯ ಪ್ರಧಾನ ಮಂತ್ರಿಗಳಾದ ಶ್ರೀ ನರೇಂದ್ರ ಮೋದಿಯವರಿಗೆ ಪತ್ರ ಬರೆದಿದ್ದರು. ನಂತರ ಕೇಂದ್ರ ಜಲಶಕ್ತಿ ಸಚಿವರಾದ ಶ್ರೀ ಗಜೇಂದ್ರ ಸಿಂಗ್ ಶೇಖಾವತ್‌ರವರು, CWC ಚೇರ್‍ಮನ್ ಮತ್ತು NWDA ಡೈರೆಕ್ಟರ್ ಜನರಲ್ ಶ್ರೀ ಭೂಪಾಲ್ ಸಿಂಗ್‌ರವರೊಂದಿಗೂ ಖುದ್ಧಾಗಿ ಸಮಾಲೋಚನೆ ನಡೆಸಿದ್ದಾರೆ.
ಪ್ರಸ್ತುತ ಈ ಎಲ್ಲಾ ವಿಚಾರಗಳ ಬಗ್ಗೆ ಕರ್ನಾಟಕ ರಾಜ್ಯ ಸರ್ಕಾರದ ಮಾನ್ಯ ಮುಖ್ಯ ಮಂತ್ರಿಗಳಾದ ಶ್ರೀ ಬಿ.ಎಸ್.ಯಡಿಯೂರಪ್ಪನವರು ಮಾನ್ಯ ಪ್ರಧಾನ ಮಂತ್ರಿಯವರಾದ ಶ್ರೀ ನರೇಂದ್ರ ಮೋದಿಯವರಿಗೆ ದಿನಾಂಕ:10.02.2020 ರಂದು ಪತ್ರ ಬರೆಯುವ ಮೂಲಕ ಯೋಜನೆಗೆ ಒಂದು ಹೊಸ ತಿರುವು ದೊರಕಿದೆ.
ಪತ್ರದ ಸಾರಾಂಶ ಈ ಕೆಳಕಂಡಂತಿದೆ.
Respected sir,
Sub: Harnessing surface water from surplus basins towards filling up of Tanks in water deficit areas to replenish Ground water recharge.
** ** **
On behalf of 6 crores Kannadigas it is my great honour and privilege to sincerely thank our beloved Hon'ble Prime minister Sri Narendra Modiji, who is in the heart of millions of people and farmers. Karnataka is one of the fastest growing States in terms of economy in India and has etched its name across the Globe in view of its exponential growth in Information and Technology.
While Karnataka is leading in terms of the economic growth, the biggest challenge being faced by most parts of Karnataka is about providing adequate potable water along with meeting the exponential needs of Industry and Agriculture which accounts to nearly 3000 TMC by 2050 AD. Considering various awards of water dispute tribunals, the gross water allocation is about 1230 TMC resulting in net short fall of about 1770 TMC. Government has taken several steps to conserve the water, such as adopting Drip Irrigation, re-use of Treated Sewage Water to meet the Agricultural and Industrial demands partially with least impact to Ecology and Environment.
Preliminary Studies have confirmed that the most feasible solution for meeting the water needs is found to be Inter Basin Transfer (IBT) by planning several schemes involving diversion of west flowing rivers to the eastern parts, since nearly 2000 TMC of water is being drained annually to the sea without getting harnessed.
Sir, Your dream of providing drinking water to every village by 2022 will be a reality by implementing the IBT by linking several rivers across Karnataka there by aligning itself in line with the vision of Government of India like Himalayan and Peninsular River Linking.
Sir, I am Proud and Happy to say that Karnataka's Vision and Mission of IBT has taken a big momentum through a slogan "Oorigondu Kere – Aa Kerege Nadiya Neeru"( Implying tank for each village- duly fed by river).
Our Vision will not be a reality without the timely financial support from the Government of India. We earnestly request our beloved Prime Minister to consider declaring all projects which are aligned with the Government of India's vision, under National Perspective Plan (NPP) for speedy implementation and early realization (Annexure enclosed for favour of kind consideration).
In the good spirit of the above objectives, I pledge our commitment to make all your dreams a reality and I have identified Tumkur district for implementation of the pilot project to promote my objective.
I am confident that your kindself would be considering our request favorably since the actions initiated by the Karnataka will be in line with Sustainable Development Goals of UN for which India is also one of the signatory under your leadership. Implementation of the Projects under your able leadership and support will lead to wellbeing of the state of Karnataka so also the Country.
With Regards, Yours sincerely, (B.S. YEDIYURAPPA)
Shri Narendra Modi,
Hon'ble Prime Minister of India.
South Block, NEW DELHI-110001.
POINTS FOR KIND CONSIDERATION TO MEET THE OBJECTIVES OF WATER CHALLENGES OF KARNATAKA
1. On the direction of Central Government, Karnataka has proposed to cover 1199 Grama Panchayaths in 14 districts of Karnataka under Atal Bhujal Yojana which is aimed at raising the groundwater level in those areas where it has significantly gone down. Request to extend financial assistance to cover remaining 4823 Grama Panchayaths and Urban Local Bodies of Karnataka.
2. Declare all inter basin transfer projects meant for tank filling, Inter linking of Rivers within Karnataka & Drinking water as National Perspective Plan (NPP) for speedy implementation and early realization. This involves diversion of nearly 484 TMC of water from various west flowing rivers with least impact to the environment (since the substantial quantum of water is getting into sea without being harnessed) towards filling up of nearly 36,000 tanks by way of Kumaradhara link, Netravati link, Sharavati link, Bedti link, Aghanashini link etc.
The proposed Mekedatu Comprehensive Integrated Drinking Water Project will contribute in combating water crisis in Bengaluru city (the Administrative capital and Business capital of Karnataka) and its sub urban. In addition, the water needs of coastal Karnataka needs to be addressed by way of vented dam Scheme (Kindy Yojane) –Soubhagya Sanjvini and Paschima Vahini across Karnataka. The State is also contemplating to conserve and to achieve the optimum usage of water by way of adopting micro irrigation systems on larger scale. In this regard, I have written a letter to your kindself on 10.10.2019 to address the concerns of our state.
3. The Government of India, under National Perspective Plan (NPP), has envisaged interlinking of Peninsular Rivers to transfer surplus water under Godavari – Krishna – Pennar- Cauvery – Vaigai – Gundar Rivers links. The share of Karnataka has not been earmarked in these links. In this regard I have addressed a letter dated 12.10.2019 to your kindself with a request to kindly direct the concerned authority to issue the gazette notification to publish the awards/decisions of KWDT-II Krishna and Mahadayi water dispute tribunal at the earliest.
4. Kindly direct Directorates of Central Water Commission and Ministry of Environmental Forest, Climate Change to expedite the process of according approval for Mekedatu Comprehensive Integrated Drinking
Water Project across Cauvery River.
5. Karnataka is the birth place of one of the eminent water resource Engineer Sri Sir M Visvesvaraya, whose work has been acknowledged across the Globe. You have been instrumental in implementing several Water Projects across India to conserve Land, Water and also to protect Ecology and Environment. Karnataka is planning to establish Water University of international standards. This university will be the first of its kind and only second in the world (after U.S.A) where in, this university will have state of the art infrastructure to carry on the research besides providing solutions to water related projects. Government of Karnataka requests all kind of support in this regard.