TUMAKURU:SHAKTHI PEETA FOUNDATION
  one of the best infrastructure rendered (in terms of providing Govt junior college  building) to Irakasandra colony being the native village of Sri. K. Jaiprakash K.E.S, MD CNNL (Koratagere Tq) during his tenure as CE, C&B (South) Bangalore 2006-08 for the benefit of rural students community.
During 1980's the Govt High School was sanctioned for Irakasandra colony village, during which time there was no building infrastructure to conduct the classes owing to which classes were being conducted beneath Honge mara and seege mara.
Govt Junior college having 30 class rooms, wide Play ground surrounded by compound wall alround spread across 5acres @ my native village Irakasandra colony, Koratagere Tq, Tumkur Dist Constructed during my tenure(2006-08) as CE C&B(south) Blore @ a cost of about Rs.2.50cr, which is currently catering to about 500 rural students, out of which 35-40% of the strength shared by the Girl students.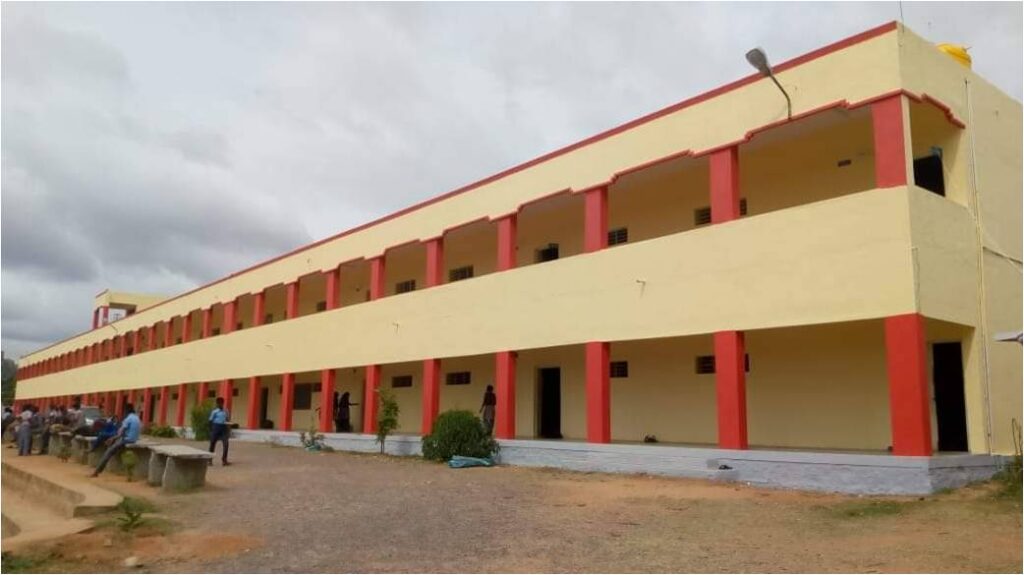 Earlier during 1980's High school was functioning under "Honge Topu" &" Seege mele", thedays of which are still green in my memory. I would like to place it on record that the entirecredit has to go to late. Sri Lakshmishayya, a political leader from Neelagondanahally village
adjacent to Iraksandra colony who donated 7 acres of land at free of cost.
We visited that building complex and premises along with CNNL team. This building complex reveals a good history behind its construction`.